WHAT is a NIGHTMARE?
A shaman once told me, there's a legend that the states a nightmare is the mind's subconscious releasing all of your fears while you lay in slumber.
What is a dream?
We all have dreams, what does it take for anyone to pursue their long lost calling?
This world is filled with venom.
People love to see you fall.
They hate when they see you pick yourself up.
As I sit at 2:00 am drinking coffee... I'm recalling an event that happened earlier today.
A young delusional woman told me "She wish she was me".
I look at her as if she's crazy.
Than I realized….
They can smell it in the air.
I'm on the brink of greatness.
The message for today is that you must go through pain in order to see all the beauty of the world.
Do not STOP
Do not become the vermin
The path of success and righteousness is a long, lonely road.
The meek shall inherit the earth.
Everyone has a judgement day. So don't worry about your enemies. Just by being alive and fulfilling your dreams.
You already won.
Freedom King
#BeFreeorDie
​
Powered by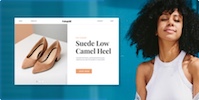 Create your own unique website with customizable templates.